PRODUCER | dj | eNGINEER | wRITER | mIXER
Z ROKK
Z Rokk(Zac Diebels) is a Producer | DJ | Engineer | Writer | Mixer, working out of his studio Le Cube Studio in Northern California. His focuses are electro, pop, and dub-step music. Z Rokk utilizes his many fluent playing abilities in beat programming, guitar, bass, drums, DJ-ing and piano to be able to bring different types of soundscapes, textures and rhythms together in a fuse of hip hop, dance, r & b, and bass driven music.
Z Rokk can play and read music for Guitar, Bass, Drums, Piano. He can fluently play these instruments and am available for live tracking as well as can contribute these instrumentation's to your production and songs in any manner of your choosing. Z Rokk uses Pro Tools HD, Native Instrument's Maschine', and is capable of mixing and engineering on analog and digital formats at any studio.
Z Rokk is a professional DJ with over 20 years of experience performing at parties, weddings, corporate events, and many other occasions. Z Rokk is a class among himself in DJ entertainment. Z Rokk's past and current clients include:
|The Sacramento Kings during 2015/2016 and 2016/2017 Season| Paragary Restaurant Group: KBAR – R15 – Hock Farm – Paragary's | Fulcrum Property |Crocker Art Museum | Entercom Radio Station | Ms. Mary Events – Mary Daffin | Emerald Event Gems |
In addition to being a professional DJ, he was in the band Simon Says (Hollywood Records) where he was able to Co-produce records with Rob Cavallo(Green Day, My Chemical Romance, Paramore), Mark Needham (The Killers, Chris Isaak) and Jeff Saltzman (Creeper Lagoon, The Killers). Z Rokk is now successfully balancing both writing and remixing/DJing career.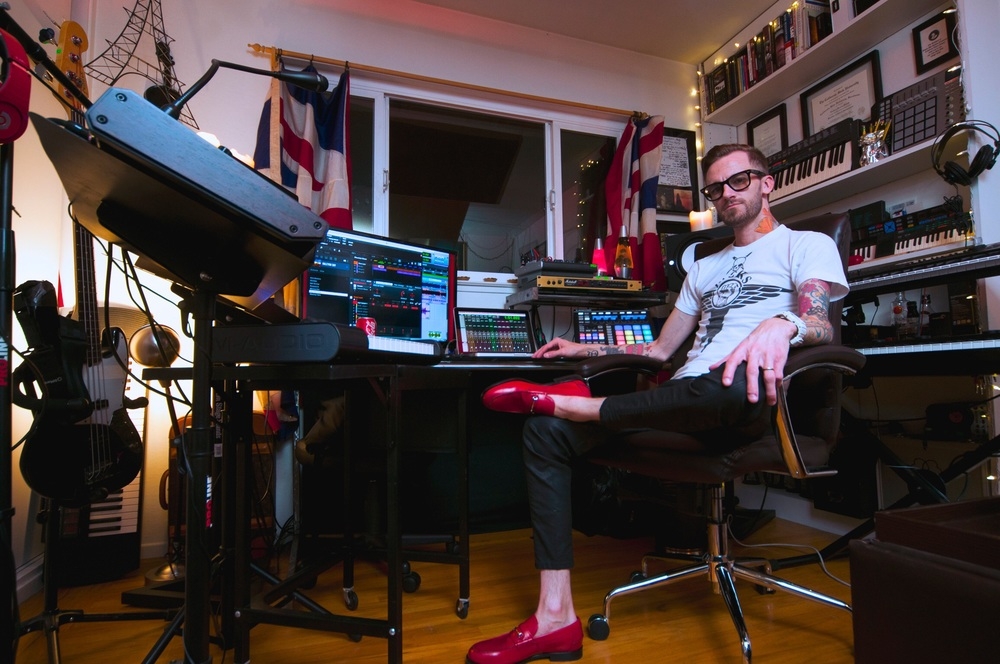 Z ROKK has had syncing and licensing placements in major motion pictures, television shows, and video games.
In addition to producing and remixing, Z Rokk also has a solo project, Automatic Static that is signed to digital record label Authentik Artists. Over the years, Z has had syncing and licensing placements in major motion pictures, television shows and video games in the rock, electro, and hip hop genres. Some of these TV and Films include National Lampoon's Beerfest, Paramount Pictures Varsity Blues, MTV's The Jersey Shore, Disaster Date, The Real World Road Rules Challenge, E Channel's E News, Disney's Johnny Tsunami, Quicksilver Surfing, and many more. Z currently works with Gas Can Music Inc for soliciting his songs to production companies in both film and television as well as commercial use and remixing artist tunes for special release and club remixes.
Z Rokk turned his focus to remixing and production in hip-hop, electronic, pop, r&b, remixes and is available to all artists, labels and clients that seek these types of tunes for their releases and online followers.